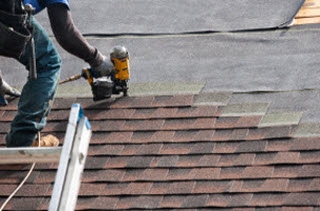 When to Show Your Roof Some Love
7 Dec, 2017//Posted by : gotnick//Category : Uncategorized
You may tend to overlook your roof, but it's actually the most important component of your home – and the most vulnerable. It protects you from the elements like rain, snow and sun, but roofs don't last forever!
I didn't really think about the importance of roofs until recently when my friend and her husband bought their first home. It was built in the late 40s, and since she moved in she's been saying how badly her roof needs replacing. Of course, that was five months ago, and work has still yet to be done. I then thought to myself, is putting off the project really going to affect you that much?
The answer is, yes!
So – I began to research how one would go about replacing or repairing a roof.
The first order of business: understand the relationship between the age of your roof and its life expectancy. According to the Good Housekeeping magazine, shingle roofs should last between 20-30 years (if you have a different type of roof, such as metal or clay tile, you may have to follow different rules). If your home is new or the roof was recently replaced, you should be in the clear. However, it doesn't hurt to do a checkup after getting hit with severe weather like a hailstorm, ice and snow or crazy rain.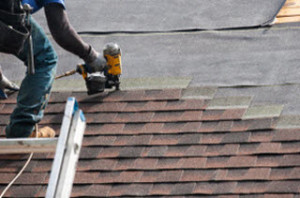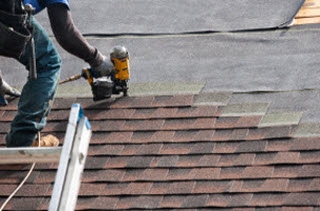 If your roof is getting close to its 30th birthday, keep your eyes open for warning signs that tell you it's time for a revamp. Here are a few things to look out for:
Loose shingle tabs
Cracks in shingles
Broken or missing tabs
Buckling or curling shingles
Shingles covered in moss or algae
Majority of granules worn off tabs
Sunlight is shining through the attic
Extensive leaking
According to Home Advisor, a roof replacement can range anywhere from $2,000 to $7,000. The size of your home, the materials used and where you live will affect that price range. It's no small sum, but in return for the investment, you'll add thousands of dollars to the resale value of your home and ensure a safe and habitable dwelling for years to come. Don't need a new roof right now? Do a quick check each month to see if maintenance is needed. If you notice problems like missing shingles or signs of water damage, be sure to call a roofing specialist to make the repairs as soon as possible – it could save you a bundle by prolonging the life of your roof and stopping costly leaks in their tracks.
From everyone here at Kazerouni Insurance Services / Del Mar Insurance Group, Love your roof and be safe!
Please contact us with any questions. We would be happy to help!
(858) 245-1149   www.GotUmbrella.com