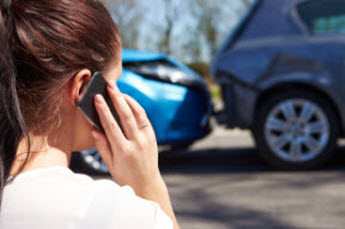 Tips for Effectively Filing Claims
7 Dec, 2017//Posted by : gotnick//Category : Uncategorized
Experiencing a loss can be stressful, frustrating and disheartening, but having insurance coverage will help alleviate the financial burden a loss can cause. The first step in restoring your property and moving forward is to determine if your policy provides coverage for the loss. To do this you need to file a claim with the insurer.
While the claims process isn't something many eagerly look forward to, there are definitely ways you can make it a less stressful experience. To help you successfully navigate the process, here are several tips for effectively and efficiently filing claims.
Keep an inventory of all your insured possessions.
Be proactive! If you keep a written document of your possessions, it can help make the claims process much easier if you experience a loss. Go from room to room and record each item and its value to prepare an inventory. An easy way to do this is to take photos or videos of each room and all of the contents in the rooms. Consider keeping receipts with the purchase date and original cost for your records too, in case of total loss. Your inventory list should be consistently updated, which can be done easily if you record new items shortly after purchasing them. Pro Tip: Your inventory should be easily accessible. It is a good idea to keep a couple copies of your inventory at different locations, with one location being off-premises in case of a total loss, like a fire.
Reach out to your agent first.
In the event of a potential claim, it's best to contact your agent directly instead of the broader insurance provider. Your agent will be able to explain your options and advise on whether filing a claim is in your best interest. In some cases, your agent may even file the claim for you.
Report your loss promptly.
Always file your claim as soon as you possibly can. Of course, theft losses should be reported to the police first, and in other situations of danger and urgency, safety takes priority. But once it's safe and reasonable to do so, you should contact your insurance agent. This is important because your policy might require you to make the notification within a certain amount of time. Not filing a claim within the time required in your policy may lead to a denial of the claim or may result in the claims process taking longer.
Be prepared with the right information.
When you file your claim or make follow-up calls regarding the process, be sure to have the right information so your conversation is easier and more effective. Have your inventory list and the details of your loss, and keep the following information handy for your claims representative:
The customer's name and address
The policy number
The date the loss happened
A description of what happened
A preferred telephone number for future contact
Provide complete, correct information.
Explain the situation accurately without downplaying or exaggerating your loss. Incorrect or incomplete information may cause complications and delays in processing the claim. Additionally, materially misrepresenting the facts of your loss may result in a loss of coverage.
Record important details from all correspondence.
While going through the claims process, be sure to write down important information from your phone conversations and in-person meetings with claims representatives and other contacts. This should include the time and date, as well as the name and title of the person you spoke with. This will help you stay organized and create records that may come in handy later.
Make appropriate emergency repairs.
If you're dealing with property damage it may be necessary to make immediate emergency repairs to prevent additional damages, such as calling a plumber to repair a broken pipe. Your policy might cover the costs of these emergency repairs, so be sure to inquire about them when filing the claim. It is also important to take photos or even videos before making the repairs, and save the receipts from all of the work that is done.
Ask questions.
Don't be afraid to ask your claims representative for more information or clarification. The process will go much more smoothly if you are both on the same page and fully understand each other. For example, if there is a disagreement about the coverage of the claim, ask for the specific language in the policy that is in question to find out if it is a matter of differing interpretations.
Overall, it's important to have patience because every insurance claim is different! Some may be completed quickly, while others may take a few weeks or even months to be resolved. You never know when problems will arise, but these tips can help you to effectively address the situations and smoothly navigate the claims process.
From everyone here at Kazerouni Insurance Services / Del Mar Insurance Group, be safe!
Please contact us with any questions. We would be happy to help!
(858) 245-1149   www.GotUmbrella.com